KIDS PARTY PLANNING TIPS
If you want to know what works and what doesn't at kid's birthday parties, then speak to someone who has been to literally thousands of them: a busy birthday party magician! We're here to share our insights with you to try and make your life easier.
Full disclosure: We recommend the services of professional magicians because we truly believe it is the quickest, easiest and cost effective way for you to put on a fun filled party that for both children and adults.
What you will discover here is essentially the headache free way to run your child's birthday party, through the eyes of a professional who's #1 job is to make parent's lives easier.
STEP 1: DECIDING ON THE DURATION FOR YOUR KIDS PARTY
Assumption: A longer party is a better party.
No, it's not.
Kids cannot differentiate between a shorter dynamic party and a longer slower one. It's all just a blur for excited kids.
Parents though, can.
Two hours is the accepted and comfortable length for a kids birthday party.
When you go over 2 hours parent who stayed would :
1. Be quietly thinking to themselves constantly about when they could find an excuse to leave earlier.
2. Or they simply won't accept your invitation in the first place and politely decline.
The longer the party, the more the cost.
The main cost to you though isn't just the money, it is social currency. People simply do not appreciate a party longer than 2 hours these days.
And neither should you have to go through that much effort to have one going past the mark.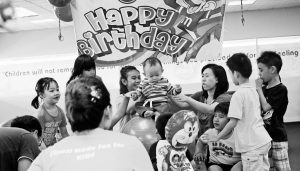 STEP 2: FINDING THE PERFECT PARTY DATE
Assumption: There's a date and time that suits EVERYONE.
No. There isn't.
Finding a party time to fit with everyone's schedule is a stressful task.
It's only a party. Get a feel for what might work for most people, and set the time that suits YOU and maybe your child's best friend, then move on.
Leave a 30 minutes as buffer at the start as most people will not arrive on the dot.
E.G.
3:00pm – Start time of party (as stated on invite)
3:00pm – 3:30pm Buffer time for guests to arrive
3:30pm – 4:00pm Balloon Sculpting
4:00pm – 4:30pm Magic Show
4:30pm – 5:00pm Interactive Games
5:00pm – Cake Cutting Ceremony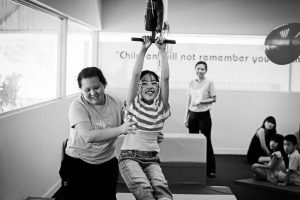 BONUS TIP: BEST PLACE TO HOST A KIDS BIRTHDAY PARTY
The easiest party you can plan for is to host the celebration in school!
No need for invites or worry about who can turn up or accommodating to everybody's schedule.
In most childcare centers, children wake up from their nap between 3:00 – 3:30pm. The entertainment can carry on straight after, and the little ones would still make it in time for their buses and pick up after having a slice of cake!
If you need more catered advice about your party entertainment for your kids birthday party,  drop us a mail or call us today!
Find out more at www.partyempire.sg