SINGAPORE #1 KIDS PARTY ENTERTAINER
Party Empire specializes in providing quality kids party entertainment to birthday parties, school events, as well as large scale corporate events and festivals. Our aim is to make your celebration unforgettable for all the right reasons.
Jasper has years of experience both as a party entertainer and as a professional party planner in Singapore. He knows exactly what it takes to run a successful event, no matter how big or small. A kids birthday party with Jasper includes action songs, party games and a hilarious kids magic show! As one of the best in Singapore, Jasper often get booked up, so check for his availability today!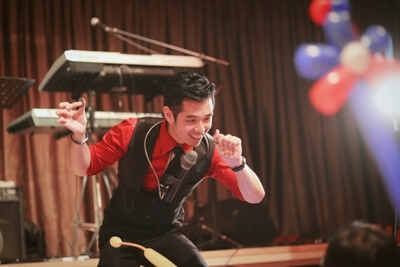 WATCH JASPER IN ACTION!
Jasper strives to provide stress-free kids birthday parties that allow parents to enjoy the special day too. His rapport with kids has made him one of the most popular and sought after kids party entertainers in Singapore. Jasper is best known for his magic shows for kids, which appeal to both children and adults alike. As a professional magician and birthday party planner, he works with various corporate clients and is known for his reliable services. Taking the lessons he learnt performing professionally for these large scale events, Jasper has helped thousands of parents turn their children's birthday parties into cherished memories that will last a lifetime.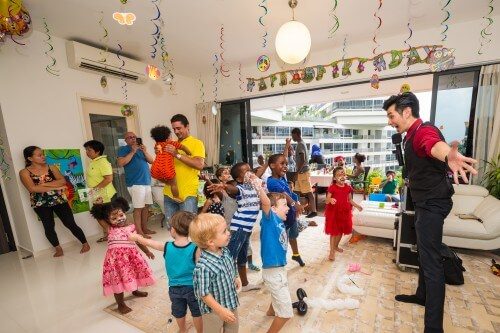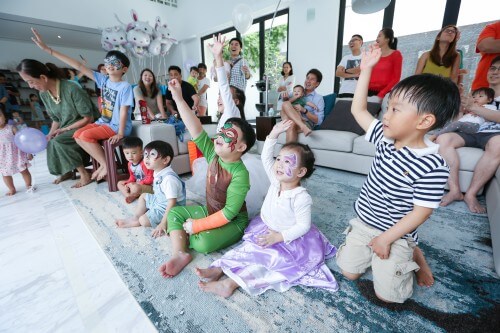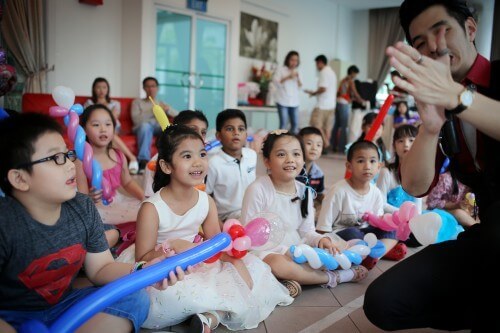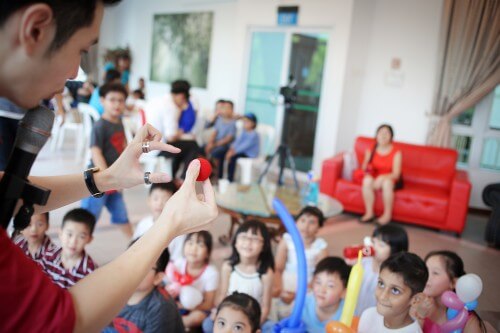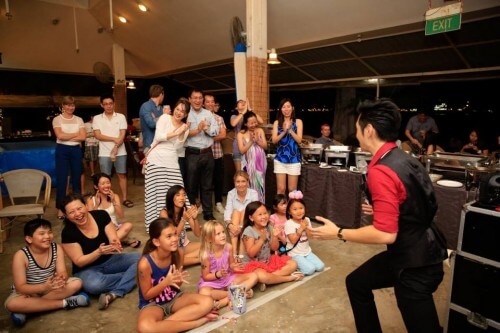 " I loved everything. My guests, both young and old, loved the Magician. Many guests asked me about them so i guess they are all pleased with them. I will recommend them to anyone who is looking for party entertainers. "
– Michelle Teo
" Jaspar was brilliant from the moment he arrived and so it was all excellent. The magic show was probably what was enjoyed the most – and his humour doing it. Very professional service and also very reassuring to know that as soon as I met Jasper he knew what he was doing and knew the best way to do things. He was great with the children and the adults. "
– Emma Green
" The magic show was really entertaining and left my birthday boy stumped. Jasper was entertaining throughout right from  the magic show! There were lots of enquiries from my friends and relatives after his show! "
– Derek Leong
" I felt very comfortable with the pre-sale responsiveness and I felt like I was in professional hands for the important event of my little girls 5th birthday party. Jasper was very professional and everyone enjoyed his performance. I would definitely recommend PartyEmpire. "
– Julia Walker
" Initially, my hubby and I was quite worry, as the previous party host we had wasn't that good. But jasper surprised us. It was fantastic. My family and guests had a great time. Thanks Jasper for the good work. "
-Martina Ng
" Jasper was a well experienced and great host at our party. Not only did he managed to entertain the children of the party, he also involved the adults both young and elderly to enjoy his magic show. We had lots of laughter and fun because of his versatility and professionalism in his work. Many guests had enquires about your services. I hope that they will be in contact with you for their events soon. "
– Mr, Mrs Ong and Baby Cedrick Ong
" Jasper was professional, pleasant and most of all, very entertaining. He improvised his repertoire to suit the crowd which was majority adults. Everyone, young and old, at the party was very impressed with Jasper's performance and enquired where I had engaged the service from. Highly Recommended and Kudos to Jasper! Cheers! "
– Desiree Klyne
TELL US MORE ABOUT YOUR PARTY!
BOOKING
READY TO MAKE A BOOKING?